Experiencing Wildlife Problems in Jacksonville?
We are a locally owned animal removal company based right here on the first coast of Jacksonville FL.
Rodent Control, Snake Removal, Wildlife Removal, Bee Removal, and More!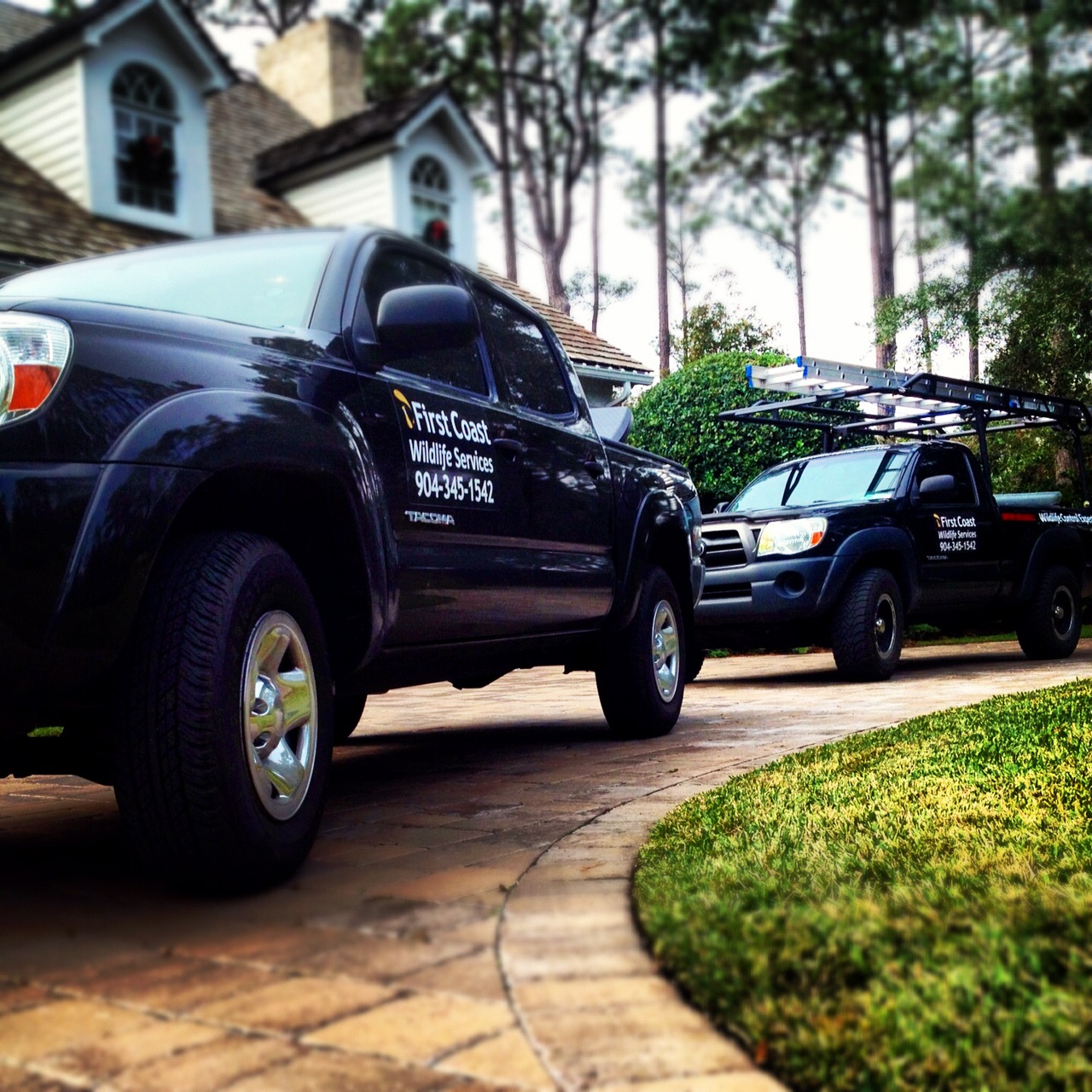 The Wildlife Experts
First Coast Wildlife Services, LLC was established to provide services for all aspects of wildlife management. We provide property owners, homeowners, businesses, and governments with wildlife control, animal removal, pest control, and home services throughout Florida, Georgia, and Alabama. Along with over 15 years experience, many of our specialists have degrees in wildlife biology and wildlife management. We understand that when it comes to handling wild animals, you need a company who can respond quickly, while also professionally handling your situation.
In Florida, we provide Jacksonville animal removal, wildlife trapping, and pest control in St. Augustine, Fernandina Beach, Amelia Island, Ponte Vedra, Palm Coast, Orange Park, Tampa, Orlando, Tallahassee, & Daytona Beach.
In Georgia we provide wildlife control, animal trapping, and home repairs in St. Marys, Kingsland, Brunswick, St. Simons Island, Jekyll Island, Waycross, Folkston, & Savannah.

In Alabama, we provide animal removal, wildlife trapping, & rodent control in Birmingham, Montgomery, & Auburn.
Other Wildlife We Commonly Remove
Nutria | Armadillos | Squirrels | Bats| Birds | Raccoons | Moles Opossums| Snakes | Coyotes | Wild Hogs | Foxes

Hearing Noises in your Attic? Squirrel Nesting Season is Here!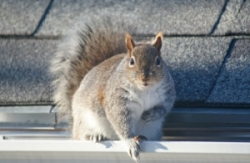 Wildlife Control Locations in Florida, Georgia, & Alabama:
Jacksonville Wildlife Control
Jacksonville Beach Wildlife Control
Fernandina Beach Wildlife Control
Yulee Wildlife Control
MacClenny Wildlife Control
Lake City Wildlife Control
Ponte Vedra Wildlife Control
Orange Park Wildlife Control
Middleburg Wildlife Control
St. Augustine Wildlife Control
Vilano Beach Wildlife Control
Palm Coast Wildlife Control
Daytona Beach Wildlife Control
Starke Wildlife Control
Palatka Wildlife Control
Gainesville Wildlife Control
Ocala Wildlife Control
Orlando Wildlife Control
Tampa Wildlife Control
Tallahassee Wildlife Control
Miami Wildlife Control
St. Mary's Wildlife Control
Brunswick Wildlife Control
St. SImons Island Wildlife Control
Auburn Wildlife Control
Nuisance wildlife have become very common. Throughout our service area, we commonly deal with the following situations:
-Honey Bees in a Wall: When honey bees get inside of a wall, we remove them humanely and can typically relocate them alive.
-Rats & Mice in Attics and Crawl Spaces: Rats can fit through openings as small as a 1/2". We remove them by trapping, exclusion/rodent proofing, and ongoing rodent control services.
-Squirrels in Soffits and Attics: like rats & mice, exclusion is necessary in solving these problems. Squirrels can be removed humanely, by performing a squirrel exclusion service.
-Raccoons in Attics, Crawl Spaces, and Yards: Raccoons often have their young in the spring or late winter months and attic spaces are a perfect environment. Nuisance raccoons are trapped and relocated to more suitable habitat and it is also important to perform exclusion to prevent raccoons and other wildlife from returning.
-Moles Digging In Yard: Nuisance moles leave tunnels of dirt and make a mess. We determine active tunnels and provide a service that focus' on baiting and trapping. Ongoing Monthly or Bi-monthly service is a must to keep the population down.
-Pigeons in Warehouses and around Commercial Buildings: Pigeons are by far, the most nuisance bird. They multiply quickly, are dependent on humans, and leave health hazards behind from their feces. We control pigeons by baiting, trapping, exclusion, bird netting, bird spikes, and deterrents.
-Bats in Eaves, Attics, & Overheads: Bats are a very important part of our ecosystem but can quickly become a nuisance when they invade buildings and houses. We remove bats by providing an exclusion service and installing bat valves that allows them to leave but not return. Bat guano should be removed to avoid any health hazards.
-Armadillos Digging Up Yards: Armadillos often dig up yards during their search for grubs and earth worms. We trap and remove nuisance armadillos by using live traps. Armadillos are a common carrier of leprosy which can be transmitted to humans. After an armadillo service is complete, we recommend performing an enzyme treatment to prevent the spread of the disease.