The Wildlife Service Experts
First Coast Wildlife Services, LLC was developed to offer a variety of wildlife services, give exceptional customer service, and strive to use professional strategies. Our attention to detail, combined with using quality equipment and material allows us to provide the highest quality wildlife services in the industry. Our Main Headquarters is based out of Jacksonville Beach, Florida and we provide services in over 17 locations in Florida, Georgia, and across the southeast. 16 Years of experience and regular training keep us up to date on all wildlife laws and safe handling techniques. There's no wildlife situation we can't handle, and our willingness to constantly improve and innovate keeps us standing as the Nation's Leader for Wildlife Services. If you need help resolving a nuisance animal, or need property assistance to improve wildlife populations, look no further than First Coast Wildlife Services.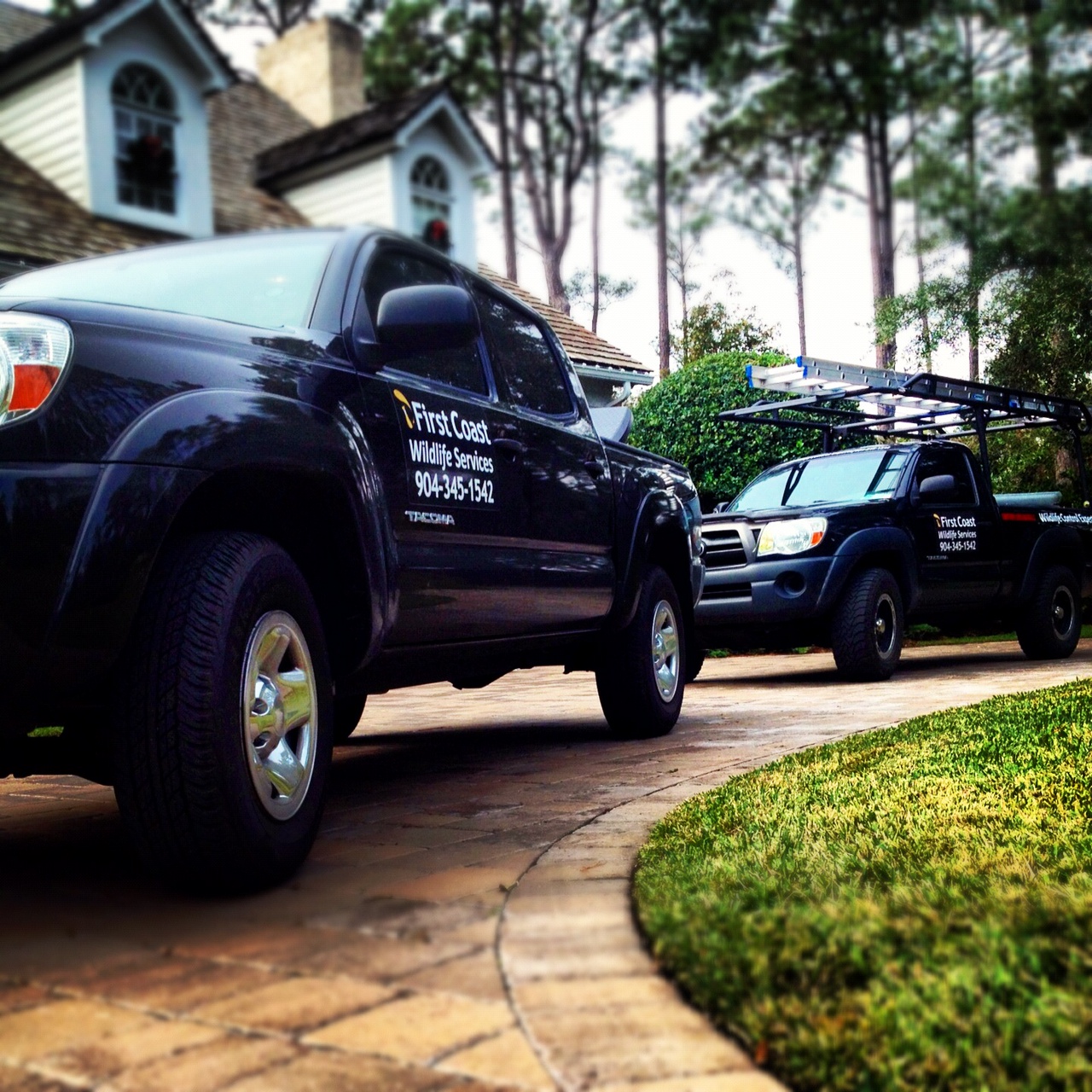 Why Choose Us?
Certified in Wildlife Management

Locally Owned Small Business

Over 16 Years Experience

Licensed & Insured

Referred by State and County Agencies

Warranties on Exclusions

Humane & Safe Services
Our other Brands Include:


Outside of our coastal service area, Conserv Wildlife Specialists Service Alabama and New Jersey.
Expel provides pest control, termite, and wildlife services in Florida, Georgia, South Carolina, Illinois, Tennessee, Louisiana, North Carolina, Kentucky, Indiana, and Texas.
Service Locations: We Service the Entire State of Florida
Miami Animal Removal, Miami Animal Control, Miami Wildlife Removal, Miami Wildlife Control
Jacksonville Animal Removal, Jacksonville Animal Control, Jacksonville Wildlife Removal, Jacksonville Wildlife Control, Ponte Vedra Wildlife Removal, Ponte Vedra Animal Removal, Ponte Vedra Animal Control, St. Augustine Animal Removal, St. Augustine Animal Control, St. Augustine Wildlife Removal, St. Augustine Wildlife Control, Palm Coast Animal Removal, Palm Coast Animal Control, Palm Coast Wildlife Removal, Palm Coast Wildlife Control, Daytona Wildlife Removal, Daytona Wildlife Control, Daytona Animal Removal, Daytona Animal Control, Orlando Animal Removal, Orlando Animal Control, Orlando Wildlife Removal, Orlando Wildlife Control, Ft. Lauderdale Animal Removal, Ft. Lauderdale Animal Control, Ft. Lauderdale Wildlife Removal, Ft. Lauderdale Wildlife Control, Gainesville Wildlife Removal, Gainesville Wildlife Control, Gainesville Animal Removal, Gainesville Animal Control, Gainesville Wildlife Removal, Gainesville Wildlife Control, Tallahassee Animal Removal, Tallahassee Animal Control, Tallahassee Wildlife Removal, Tallahassee Wildlife Control